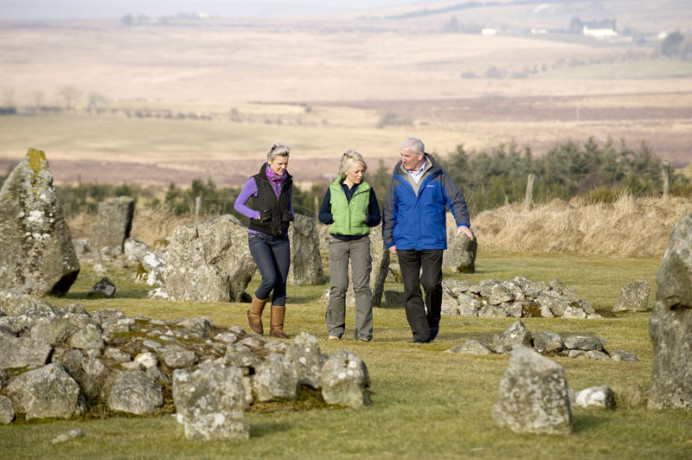 If you are interested in archaeology, folklore and legend you will want to take a trip to Navan Fort, Armagh. This is the site where the Kings and Queens of Ulster reigned in ancient times and it is an area of significant historical importance. When you visit Navan Fort you will be taken back through time to learn more about the myths and legends surrounding the area and see artefacts that have been found through archaeological digs within the Fort. You will meet the living history 'inhabitants' of the village, they'll take you into their hut and explain about how it was built and how they survive from day to day. It is quite fascinating to see the realities of how these people coped with cooking, farming and hunting.
You will be able to see history brought back to life in front of your eyes with the audio visual shows and you will be able to see demonstrations of weaving, farming and cooking from years gone by. The guided walk that will take you to the Fort is very interesting and your guide will answer any questions that you might have as well as telling you more about the history of Navan Fort, Armagh.
As well as all of the attractions that are on display for you to enjoy at your own pace, Navan Fort also includes: parking for cars and coaches, tours for groups, children's activities that are ideal for children of all ages, multi lingual facilities, full access for wheelchair users on all parts of the site, a shop to buy souvenirs from, a picnic area and the Navan Fort Restaurant which is the perfect place to stop off at when you want to take time out and have a coffee or a tasty snack.
http://www.armagh.co.uk/place/navan-centre-fort/
Author: Sandra Curtin