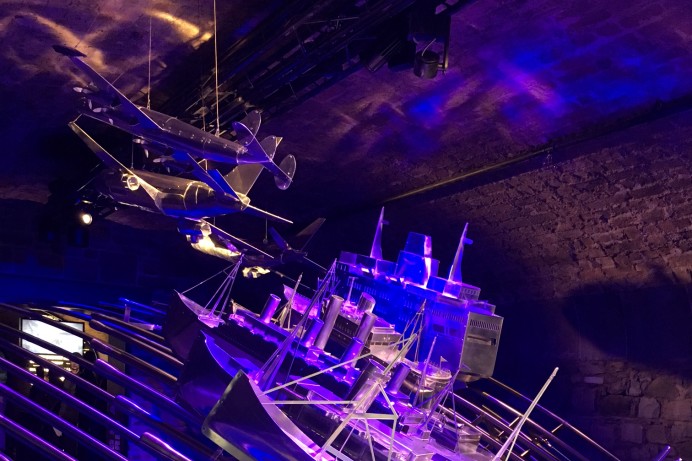 Epic Ireland is located in the vaults of The chq Building, overlooking the River Liffey in the middle of Dublin's financial district. The museum is state of the art, featuring 21 beautiful and interactive exhibits telling the story of how an island with a population of only 6 million has made its mark on the world. As for the exhibits themselves, in order to preserve the vaults nothing in the museum is actually attached to the walls or floor.
After receiving a "passport", or a map of the museum which can be stamped in each room, guests watch and
listen to the stories of real Irish immigrants over the centuries and the circumstances that forced them to leave. Other exhibits range from Irish music, pubs, and sports to scientists, famous actors, and even criminals of Irish heritage.
You can plan to spend at least an hour wandering through and interacting with the exhibits, although it's easy to stay for longer. Each one is different, including a variety of physical objects and plaques to set the scene, as well as screens playing news reels or the stories of different individuals. Several interactive games are set up throughout the museum, and many exhibits allow guests to choose what they would like to learn about.
Epic Ireland is a true experience in addition to being an interesting way to explore the ways that Irish culture has spread throughout the world. Centrally located just a 15 minute walk away from Trinity College, it's a great addition to any day in Dublin.