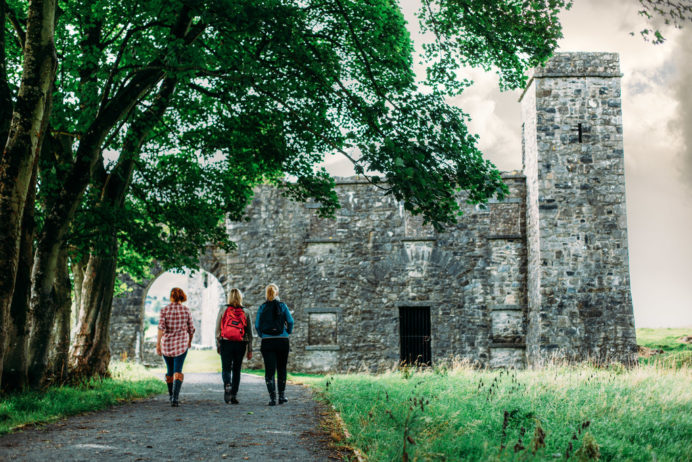 Fore Abbey is located in the quiet Fore village which is in County Westmeath approximately 30 minutes by coach from Mullingar. The site is well known for being the place where St Fechin first set up a Christian monastery back in the 7th century. Historical records show that at one time the Abbey was the home of up to 300 monks in a community and today there are still the remains and St Fechin's church to explore.
Anyone visiting Fore Abbey will find that it is a beautifully tranquil place that is surrounded by stunning scenery. As mentioned the remains of the 7th century church remain as do the remains of the Benedictine Abbey that dates back to the 15th century. The site is easy to access and there is plenty to see, including the ruins of the Abbey and the Wishing Tree.
The size of Fore Abbey means that you could easily spend a couple of hours exploring , if the weather is fine there is also a picnic area that you might want to take advantage of.
So if you are looking for a wonderful way to spend a few hours, Fore Abbey is well worth visiting on your travels.
This entry was posted on Tuesday, September 18th, 2012 at 8:33 pm
You can follow any responses to this entry through the RSS 2.0 feed.
Posted in: Excursion Full Day, Tours