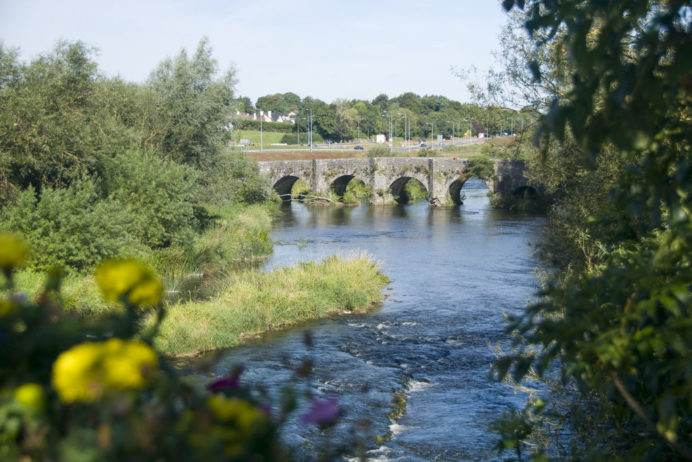 09h00 Depart your Dublin accommodation for your full day Boyne Valley Tour and take the Northern route out of the city to the new Dublin/Belfast motorway, this is the quickest way to the town of Drogheda, which is now only 30 minutes from Dublin City. On entering the town, you will travel along by the Boyne River and you will be struck by the number of church steeples there are in the town centre. You can see part of the original walls of the city down at the river. North of the city lies, Monasterboice, this monastic site is similar to Glendalough but is famous for its High Crosses, particularly, St. Murdochs. The High Crosses were inscribed to depict biblical scenes, which were used to teach local people of Christianity.
Not far from Monasterboice, back in the direction of Drogheda is the site of the Battle of the Boyne. We will continue that way and over the east of the town to travel to Bru Na Boinne, the
visitors centre at Newgrange – the 6000 year old passage grave. If you are lucky, you can visit the actual grave site, however, this site is booked out up to a year in advance and so it is not always possible to get entry. The visitors centre is very educational and tells the story of the Neolithic people who lived in the area and built this monument still standing today.
There is a coffee shop and small restaurant in the visitors centre if you want to have lunch here.
On leaving the centre, we will travel into Navan and then travel south to the Hill of Tara, here your guide will bring you around the hill and explain the history of Tara, and its part in Irish History from Pagan times to the monster meetings of Daniel O'Connell in the early 19th Century.
You will return into Dublin on the N2 route, arriving back to your accommodation for 17h30.
This entry was posted on Thursday, October 25th, 2012 at 9:50 am
You can follow any responses to this entry through the RSS 2.0 feed.
Posted in: Excursion Full Day